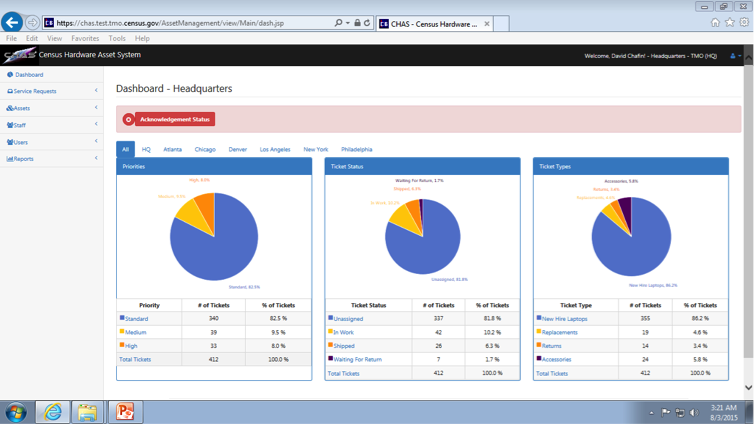 Census Mobile Architecture / Infrastructure Support
The U.S Census Bureau received a mandate from Congress to conduct the 2020 Census at the same cost of the 2010 Census and with the same level of quality. To respond to this mandate, Census Bureau awarded the Census Mobile Architecture/Infrastructure Support contract to Harris Corporation, prime contractor, and IBR as its subcontractor.
The main objective was to develop the Next Generation Mobile Architecture in support of The Census Technology Management Office. Its scope was broadly defined with introducing new mobile technology for current and future surveys. As part of these activities, IBR took a technical leadership role to support the design and implementation of an integrated enterprise capability for field survey and data collection aimed at improving efficiency of data collection operations.
IBR led the definition and implementation of a unified strategy/roadmap for internal Technology Management Office test management practices for Agile development principles. The Agile development principles were to provide a consolidated integration and test orchestration approach, including identification and utilization of metrics to provide management insight into efficiency and completeness of test plan execution. Finally, we conducted analysis of mobile trends related to BYOD.
IBR led systems integration activities for a portfolio of data collection, data analysis, and dissemination systems. This included activities such as: project engineering to harmonize development activities, architecture analysis, performance engineering, enterprise monitoring planning, and automated testing. IBR supported SAFE activities, integrating 15+ systems in support of the 2020 Census.
Key Features
Mobile Architecture Definition
Mobile-Friendly Responsive Design
BYOD - Tools, Policies
Enterprise Portal
System Integration
Multi-Platform Device Management
Multi-Platform Application Development
Mobile Application Testing
External Systems Integration
Communications Software Development
Trade Studies
---