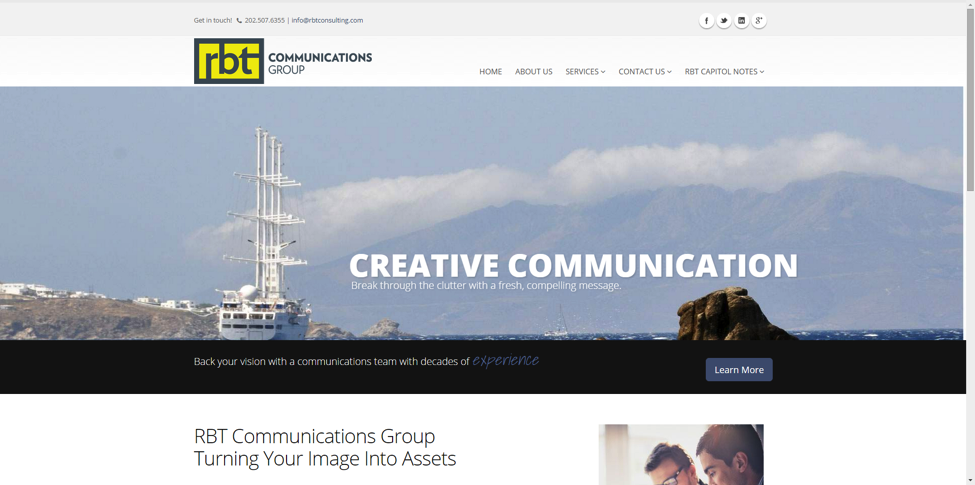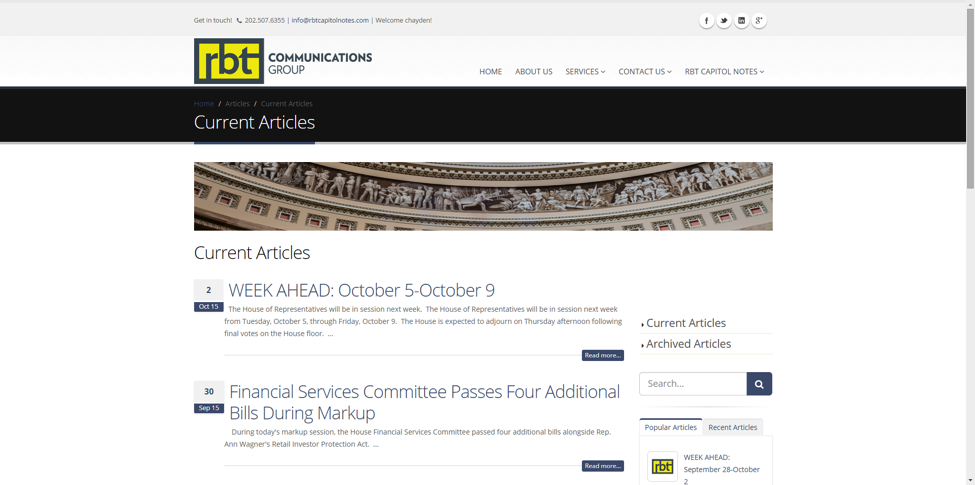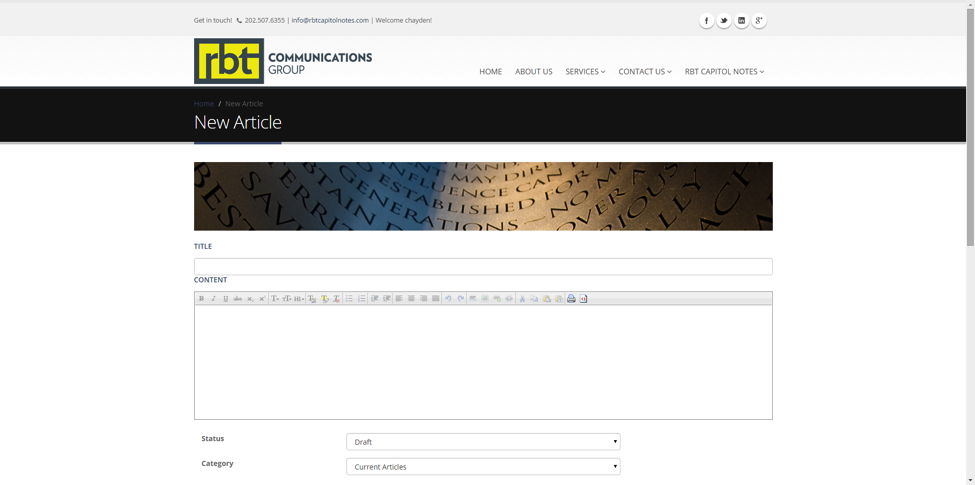 RBT Communications Group
With two locations in Washington DC and New Jersey, RBT Communications Group is a full-service marketing firm for participants in the investment management industry. With decades of experience in marketing, public relations, and government affairs, RBT Communications provides cohesive communications programs for anything from venture capitalists to registered investment advisors in a cost-effective manner.
RBT came to us when they were looking to change their brand name and image, as they were expanding a new service of legislation tracking for investors. With a full website rejuvenation, IBR completely revitalized the look of the website, giving it an entirely new modern and intuitive interface for easy navigation. With their new service, Capitol Notes, RBT required an entire database to store the legislative tracking articles their team had been supplying to their subscribers. IBR created an entire new database for their articles and created a brand new subscription/payment processing portal for easy subscription access to these articles. Now their team of research analysts have the ability to write the article directly on the site and syndicate the content to their subscribers in seconds.
From there IBR implemented their search engine optimization campaign. By taking metrics of traffic of their old site and using our arsenal of latest SEO monitoring tools, IBR was able to devise a custom-tailored SEO strategy to help RBT rank among their competition on all search engines, even with a completely new brand name.
Project Details
Mobile-friendly responsive design
Online self-service subscription system
Highly configurable admin panel
Third party merchant services payment integration
Search engine optimization
Social media syndication
Launch Project
---