Modernizing Web Experiences For the Navy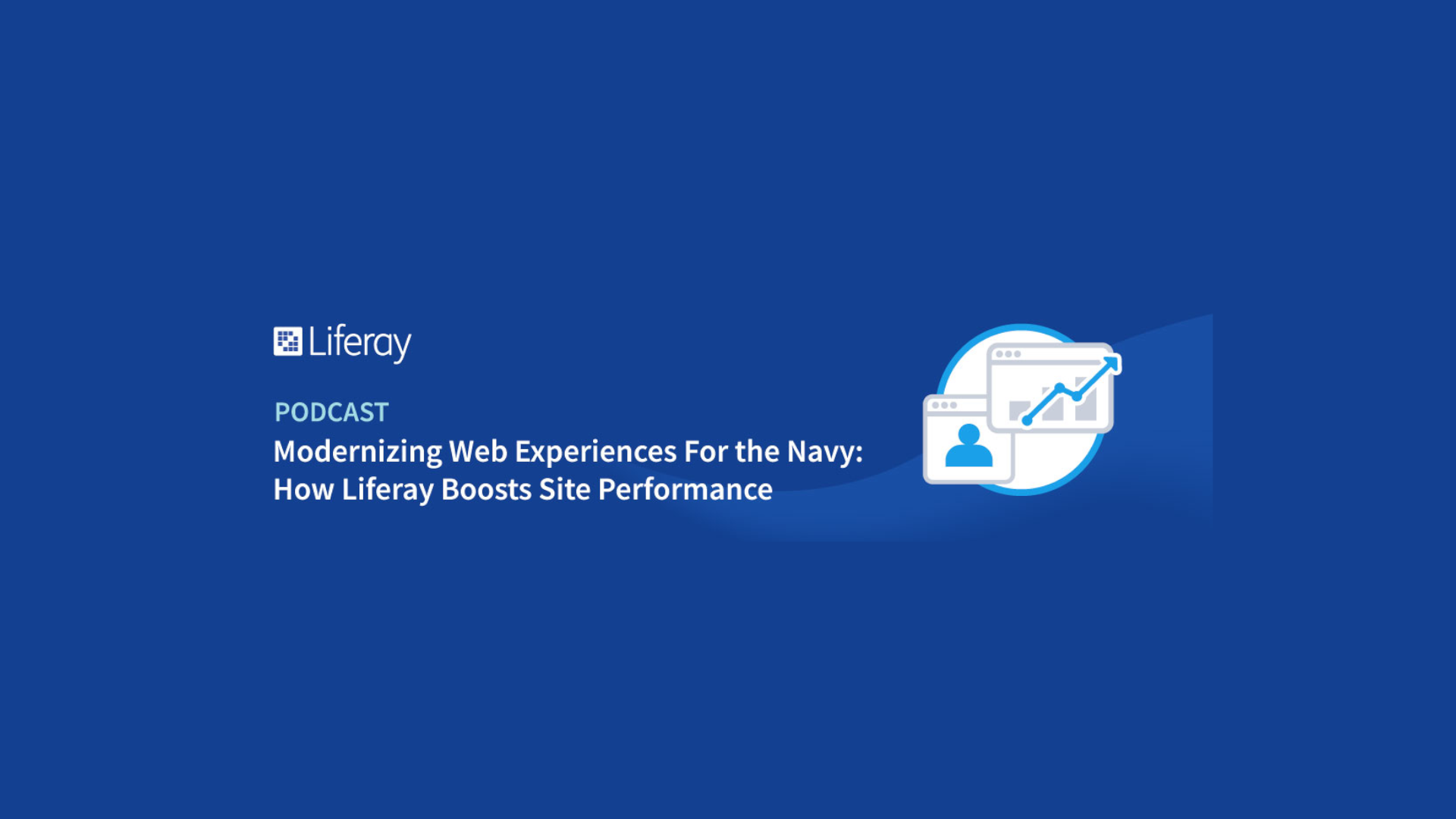 My Navy Portal is an essential part of how the United States Navy helps its sailors manage their careers throughout their military service.
Over time, the Navy had created over 60 separate human resource applications for sailors duplicating work and data and lowering performance levels. In 2014, the Navy decided to move everything to a single solution that would meet performance requirements and an enhanced digital experience to 870,000 potential users.
In this podcast, Chris Robertson, Chief Software Engineer, IBR discusses the advantages of using Liferay to deliver a one-stop shop for Navy career management.
'There were a few products that were evaluated, but what Liferay offered was out of the box instances in concurrence with limitless customization. The customer wanted something today and Liferay offered that where they could get out of the box functions with message boards, web content displays and the Navy has hundreds of teams out there that wanted a site today and this really gave them that.' - Chris Robertson, Chief Software Engineer, My Navy Portal
Listen to hear how Liferay helped the Navy:
Replace over 60 legacy systems to improve user experience
Stand up a customized solution quickly that was immediately accessible
Create a platform that can expand past the initial goal and evolve with the Navy's changing needs.